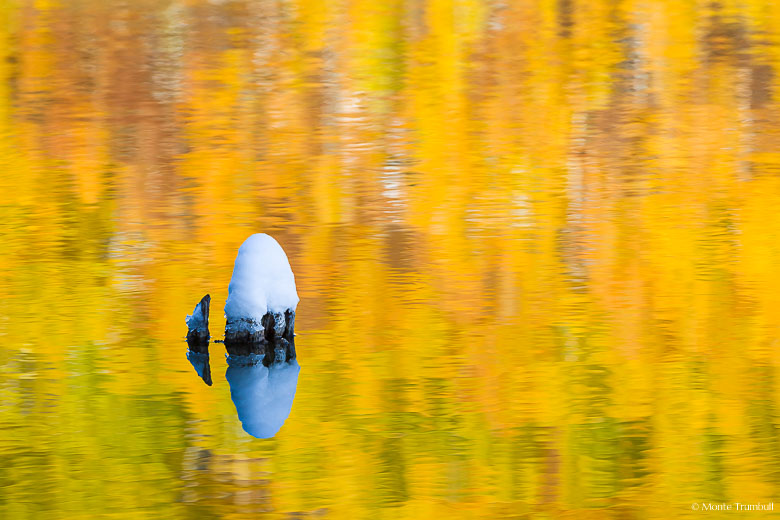 The early fall snowstorm dumped a lot of snow along the road to Crosho Lake. After shooting the panorama of Flat Top Mountain that I posted yesterday, we figured we had made it that far up the road, why not continue on up to the lake. The dirt road was a little sloppy from the melting snow, but after a few miles we were able to park fairly close to the lake and hike to the edge.
The hillside on the other side of the lake was covered in multi-colored aspens glowing in the bright morning sunshine. I found a corner of the lake that was in shade which accentuated the reflection of the aspens. There was just a bit of a breeze, enough to make small ripples on the surface of the water. They gave an interesting texture to the golden reflection. I used a telephoto lens to pick out details within the scene and scanned the water for interesting compositions. I found this stump covered in fresh snow to be an interesting element. I could have shot there for hours. I am a sucker for reflections, especially when they are as intense as this was!
Click on the image to view a larger version in the galleries.