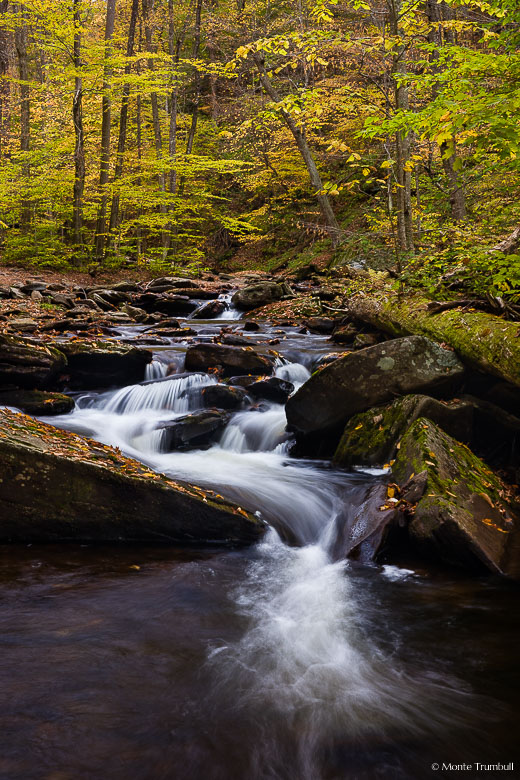 Ricketts Glen State Park is a waterfall lover's paradise. There are over 22 named waterfalls ranging in heights from 10 to 94 feet in the park. All but four of them can be seen on a three-mile loop trail that follows two branches of Kitchen Creek.
I allowed a day and a half to cover the park and sure wish I would have added another day. After leaving the Finger Lakes area of New York and heading south, I arrived at the park in the middle of the afternoon. I decided with only half a day remaining to park at the south lot and visit the falls up to where the two branches of Kitchen Creek meet. There are only four falls on this hike but there are many beautiful cascades along the way, such as this one. I no more than put my camera away in my bag that I would round a bend and to find another incredible scene. Many hours could be spent shooting in the right conditions. I will definitely have to return to this park!
Click on the image to view it larger in the galleries. Fine art prints are available.