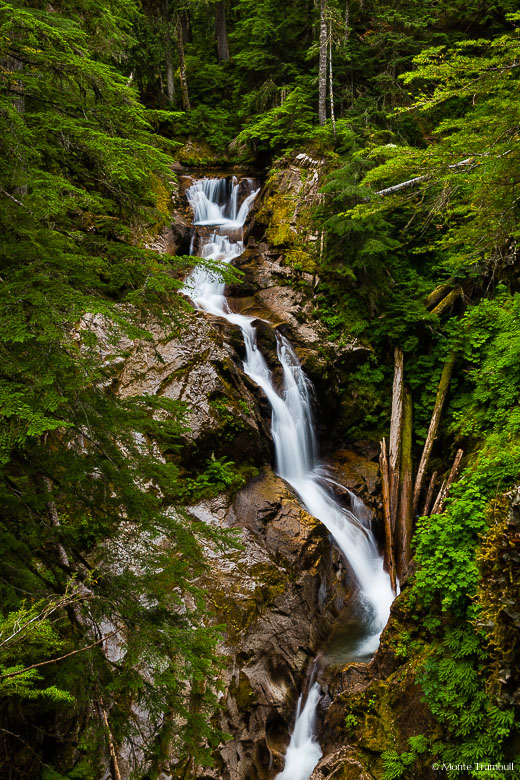 As promised, I am going to start posting some new pictures! This is Deer Creek Falls in Mount Rainier National Park. It was the second falls that my son Justin and I stopped at early one morning this past August.
It was an easy hike along the Owyhigh Lakes Trail from the trailhead along Highway 123. The trail runs alongside Deer Creek and offers multiple vantage points of the falls. The canyon below was deep and there's no chance to get any lower. I settled for framing up a variety of compositions while wedged between the trees. This is my favorite of the bunch because it includes the one last twist at the bottom that leads your eye to the top of the lacy falls.
Click on the image to view it larger in the galleries. Fine art prints are available.