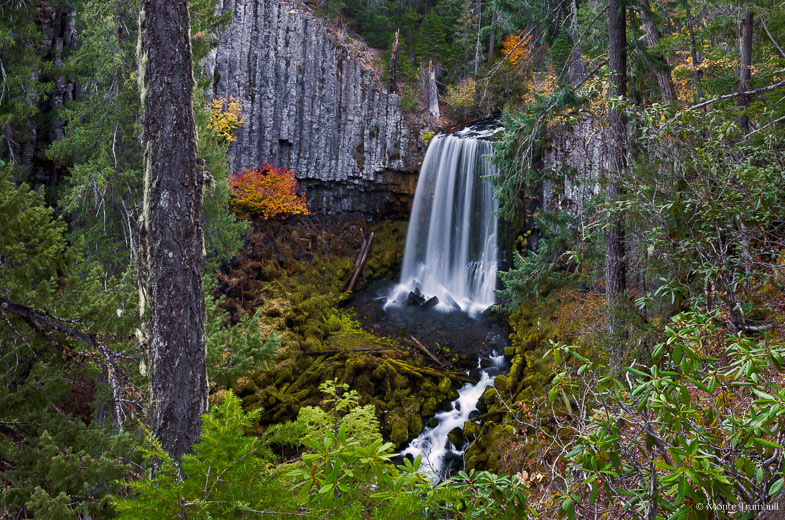 I have been to Oregon many times to photograph the many waterfalls around the state, but up until recently, I had never been there in autumn. It was nice to get a chance to get a different perspective of the same falls. Some were a bit of a disappointment due to low water flows, but many were looking good with a sprinkling of fall color around them.
It generally always rains when I am in Oregon, but not this time. The skies were cloudless, and the temps were in the seventies! This made it a bit challenging, but by shooting mainly around sunrise and sunset, I still had a productive trip. This was the last waterfall my son and I visited early on our last day. It had been five years since I last was there and was surprised to find that an official overlook had been constructed. There is quite a drop-off, so I suppose that was a good thing! The sun was just beginning to light up the background, but we were able to get our shots in before light hit the falls.
Click on the image to view it larger in the galleries. Fine art prints are available.